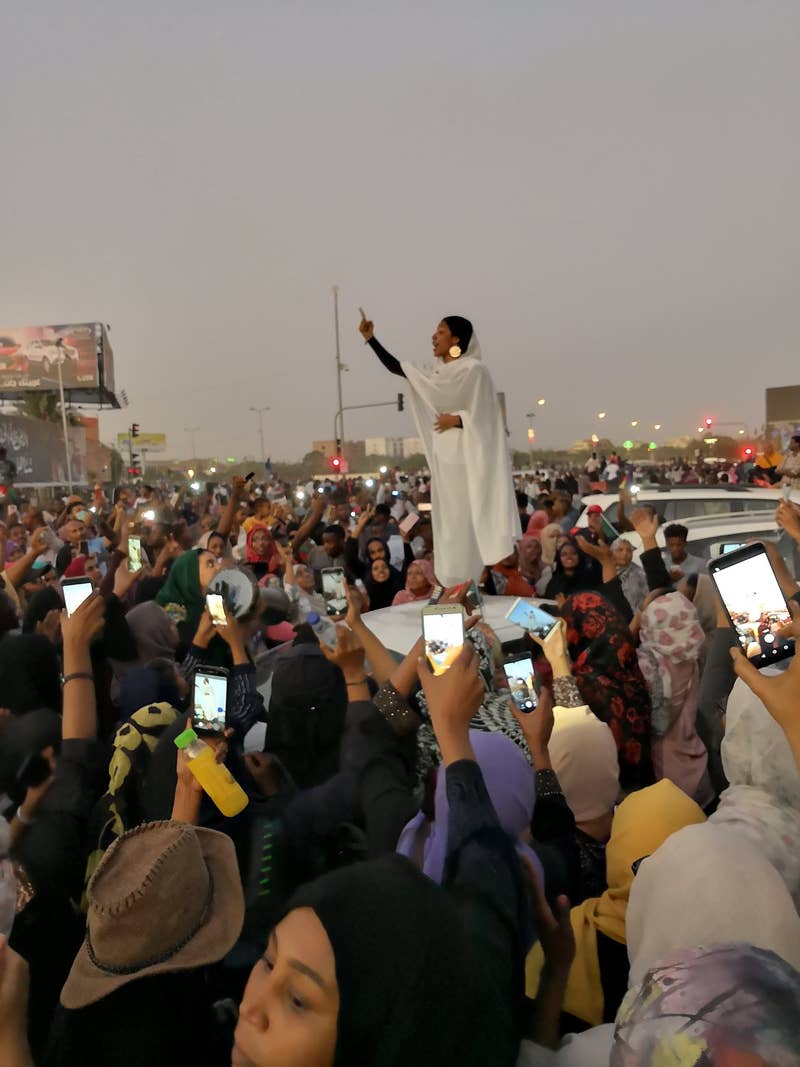 'Inspiring' protester becomes symbol of resistance for Sudanese women | World news | The Guardian
: The image is striking: a young woman, alone, standing above the crowd, urging them on with songs of revolution. Taken on Monday night in the centre of Khartoum, as tens of thousands thronged the roads in front of the heavily guarded complex housing the headquarters of the military and the feared intelligence services, the picture of the woman in white with gold circular earrings has become an icon of a protest. Lana Haroun told CNN she had taken the picture. "She was trying to give everyone hope and positive energy and she did it," she said. "She was representing all Sudanese women and girls and she inspired every woman and girl at the sit-in. She was telling the story of Sudanese women ... she was perfect."
..S
alah, in her first statement to the media since her photo went viral, in a WhatsApp message that she is currently studying engineering and architecture at Sudan International University in Khartoum.
Hind Makki, an interfaith educator and blogger,
pointed out on Twitter
that the details in Salah's clothing make the photograph even more powerful. She said that the white garment and gold moon-shaped earrings Salah wore pay homage to working women; her dress is a "callback" to the clothing worn by Sudanese women from earlier generations who also fought for the end of dictatorial rule.